Public Events
パブリックイベント
Simon Baker, Director of the Maison Européenne de la Photographie, Paris in conversation with the Women Artists from the MEP Studio [ENG&FR>JP]
Simon Baker, Director of the Maison Européenne de la Photographie, Paris in conversation with the Women Artists from the MEP Studio [ENG&FR>JP]
Date: 9/18 Time: 16:00-17:30
Venue: LIVE STREAM ONLINE ONLY
Join exhibition curator Simon Baker and artists: Manon Lanjouère, Adèle Gratacos de Volder, Nina Cholet & Clothilde Matta for a conversation about the new perspectives in film and photography emerging from France.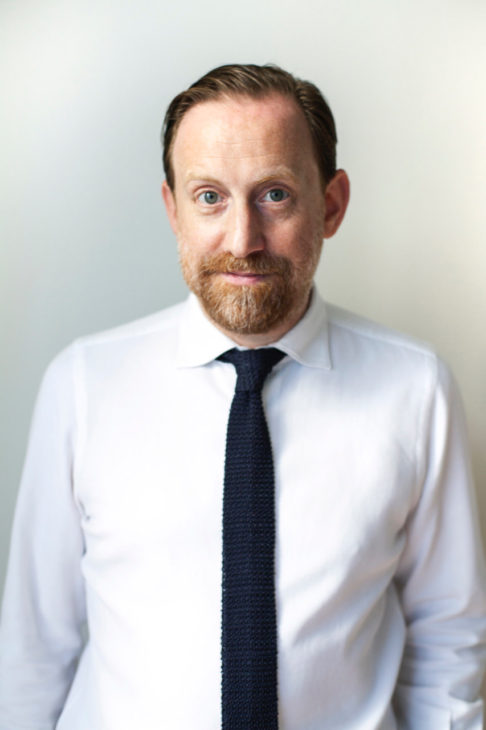 Simon Baker

Simon Baker has been director of MEP since May, 2018. Prior to this he was Senior Curator, International Art (Photography) at Tate, London where he curated exhibitions including Don McCullin (Tate Britain, 2019), Shape of Light (Tate Modern, 2018) Performing for the Camera (Tate Modern, 2016), Conflict, Time, Photography (Tate Modern, 2014), and William Klein + Daido Moriyama (Tate Modern, 2012). His first exhibitions for MEP, which opened in March 2019, were Coco Capitan: Busy Living, and Ren Hang: Love, Ren Hang. Simon Baker has a PhD in History of Art and was Associate Professor of Art History at the Nottingham University (2004–2009). He has published widely on the history of art including the recent monograph George Condo: Painting Reconfigured (Thames and Hudson, 2015). Recent publications on photography include essays for books on Coco Capitan, Antony Cairns, Mari Katayama and Maya Rochat.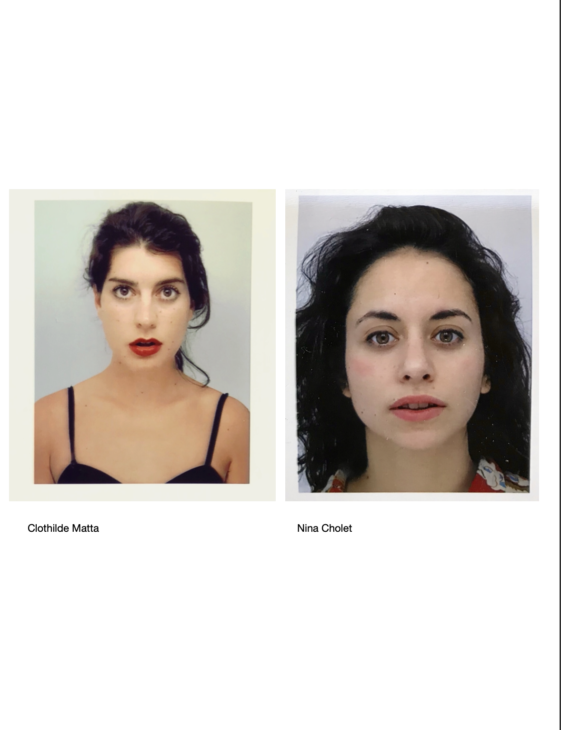 Nina Cholet & Clothilde Matta

Collaborating since 2018, Nina Cholet (1991, Les Lilas) and Clothilde Matta (1991, Paris) are a multidisciplinary duo – one is a filmmaker and dancer, the other is a visual artist and actress. Blurring the line between fiction and reality, their practice mixes photography, video, performance and installation. Their artistic research focuses on a sensory and intuitive approach to depicting intimacy. Using sensual and poetic imagery, Clothilde Matta and Nina Cholet deal with representations of the female body. Since 2018, they have developed an ambitious series of short videos entitled ELLES exploring ideas of desire and the place of women in the public space around the world. The first episode, ELLES, Tanger, was shown in 2019 at the Youmein festival in Tangier, Morocco, and at the Maison européenne de la photographie (MEP) in Paris. In parallel with their collaboration, each of them also continues separately to develop her own body of work.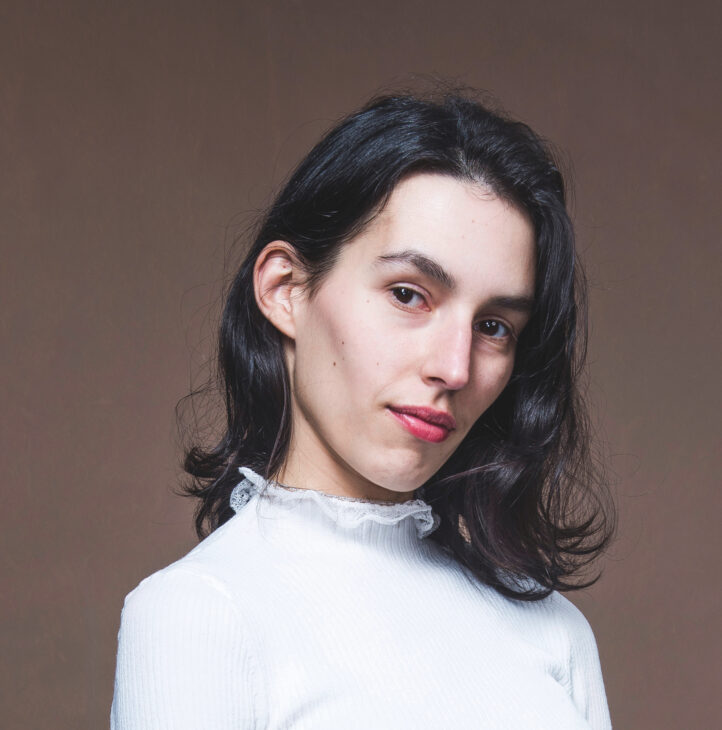 Adèle Gratacos de Volder

Born in 1993 in Paris, Adèle Gratacos de Volder lives and works in Brussels. A graduate in sculpture, video and installation from La Cambre National School of Visual Arts in Belgium, she has developed a multidisciplinary practice with a unique use of images inspired by many sources and collaborations with personalities from scientific, artistic and literary fields. Using film, photography, sound and text to explore the fragility of intimacy, she places editing at the heart of her artistic approach. She adds editorial work to her photographic and filmic research. She published, with Silence Editions, Est-ce si épuisant de scruter l'invisible ? (Cartographie plurielle d'un visage) in 2019 and Tous ces tremblements qui nous exposent (Too close is not enough) in 2018. Her works have been exhibited at the Maison européenne de la photographie (MEP) in Paris in 2019 and have been nominated for several prizes, such as the FOAM Talent and Paul Huf Award (Netherlands, 2021). Adèle Gratacos de Volder also won the Vocation Prize for Visual Art in 2021 (Belgium) for her work-in-progress Hôtel Minotaure. Her newest investigations lead her artistic practice into such unexpected fields as lectures and architecture.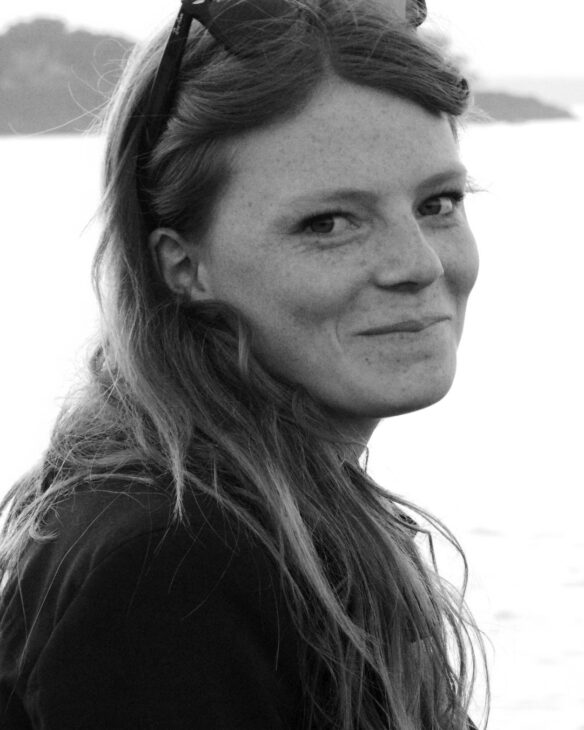 Manon Lanjouère

Born in 1993 and lives and works in Paris. After receiving her an undergraduate degree in Art History at the Sorbonne in Paris, she joined the Gobelins School of Images, graduating in 2017. Her photographic practice, inspired by literature, is characterized by creating fictional worlds, often using scientific images. Her work has been exhibited in several festivals in France and Europe, including the Athens Photo Festival (Greece, 2019), the Gacilly Baden (Austria, 2018) and les Rencontres d'Arles (France, 2017). She won the Fidal Youth Award in 2018 and was also a finalist for several other awards, such as the Bourse du Talent (France, 2017), the Emerging Photographer Grant from Burn Magazine (USA, 2017) and the Prix HSBC pour la photographie (France, 2019). Her first solo show was at the Maison européenne de la photographie (MEP) in Paris in 2020. Her works can be found in the collections of several important European museums, including the Musée Nicéphore Niépce in Chalon-sur-Saône (France) and the Musée de l'Elysée in Lausanne (Switzerland). Manon Lanjouère is currently working on her new project Mémoire d'un future, which won the "Image 3.0" commission from the CNAP (National Center of Arts, France) in partnership with the Jeu de Paume in Paris.
Recommended Events
おすすめのイベント