Public Events
パブリックイベント
SEED to PLATE | Chikashi Okutsu Taneto, Unzen Kyushu, Yoshihiro Imai MONK, Kyoto and Kijima Toshifumi Wakka Farm, Shiga. [JP]
SEED to PLATE | Chikashi Okutsu Taneto, Unzen Kyushu, Yoshihiro Imai MONK, Kyoto and Kijima Toshifumi Wakka Farm, Shiga. [JP]
DATE: 10/5 TIME: 17:00 - 18:30
VENUE: KYOTOGRAPHIE Information Center Web upload with limited live audience
Join Chikashi Okutsu, Taneto, Unzen Kyushu / Yoshihiro Imai, MONK Kyoto / and Kijima Toshifumi, Wakka Farm Shiga as they share their work and philosophy around food and agriculture in Japan. We will look at the past and sharing ideas to shape the future.

This event has limited booking space, so you will receive a confirmation email for your reservation.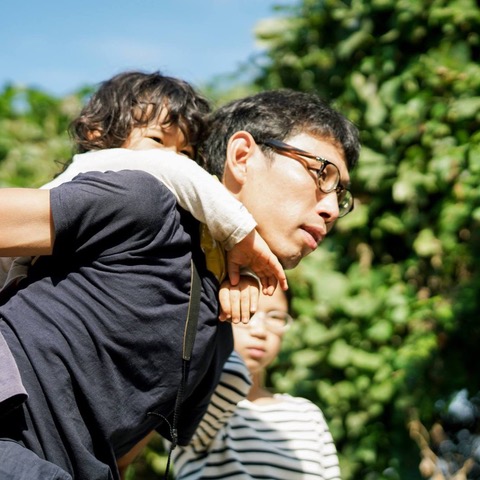 Chikashi Okutsu

Born in Tokyo in 1975, Chikashi is the representative of Organic Base and owner of Taneto. After working for a think-tank on drug addiction, he set up Organic Base in the summer of 2003 and Base Cafe (now Hitoto) in the spring of 2007. He has been involved in many projects based on the keywords of agriculture, food, culture and handicraft and in 2013, he moved to Unzen, Nagasaki, where he is working to protect native species. Since 2020 he has organised and led the nationwide simultaneous food event "Seeds and Travels" and "Design for Sowing Seeds", an exhibition on agriculture and design.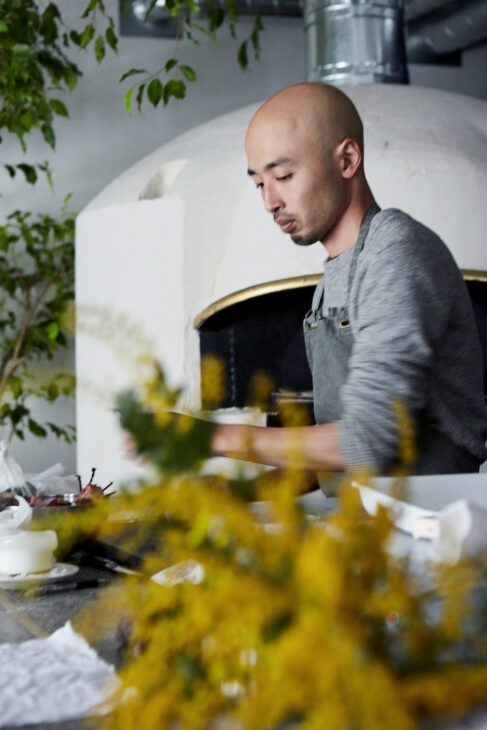 Yoshihiro Imai

Born in 1982 in Ibaraki Prefecture. Opening Chef of enboca Kyoto, Released his cookbook "Circle" Began traveling and cooking as a freelance chef. Opening his first restaurant "monk" in late 2015 in Kyoto In, 2021, Released his 2nd book "monk: Light and Shadow on the Philosopher's Path" from Phaidon Press.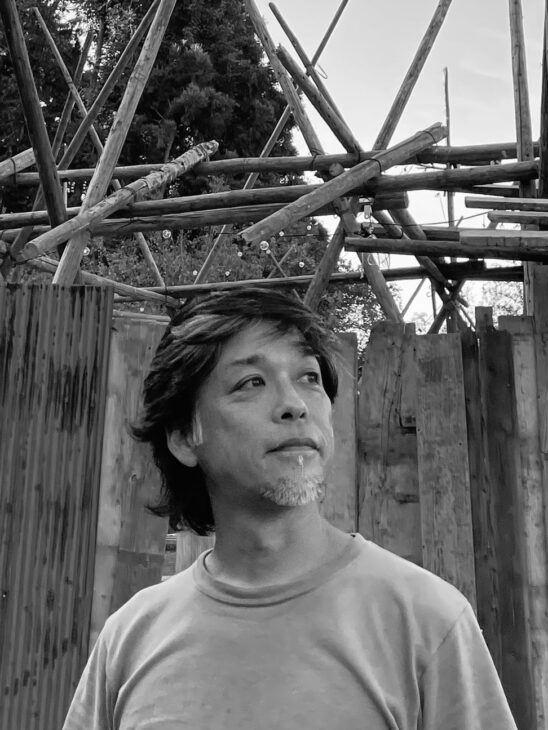 Kijima Toshifumi

While studying traditional crafts in Kyoto and working as a craftsman, the word "inherit" was always in his mind, as it resonated with the native vegetables and people of the area he moved to. He is currently working in the forests of the Kohoku region of Shiga Prefecture, thinking about the meaning of life in Wakka, and dreaming of a future of sustainability.
Access
アクセス
Information Lounge & Books (Sanjo Ryogaemachi Building)

73 Mikuracho, Nakagyo-ku, Kyoto, 604-8166
Kyoto City Subway "Karasuma Oike" exit 6. 3 min on foot.
Recommended Events
おすすめのイベント