Kids Passport
Pick up a free KYOTOGRAPHIE KIDS Passport at all venues.
This colorful and innovative booklet, gives simple explanation about each exhibition and artists. Providing the tools for easy interaction for our youngest visitors to enjoy their KYOTOGRAPHIE experience.
Kid's Events
KYOTOGRAPHIE Kids program offers a variety of engaging and educational events for children and their families: Blue Print Workshop, Photo Shooting Experience, Photo book making, etc Please check the events page for details.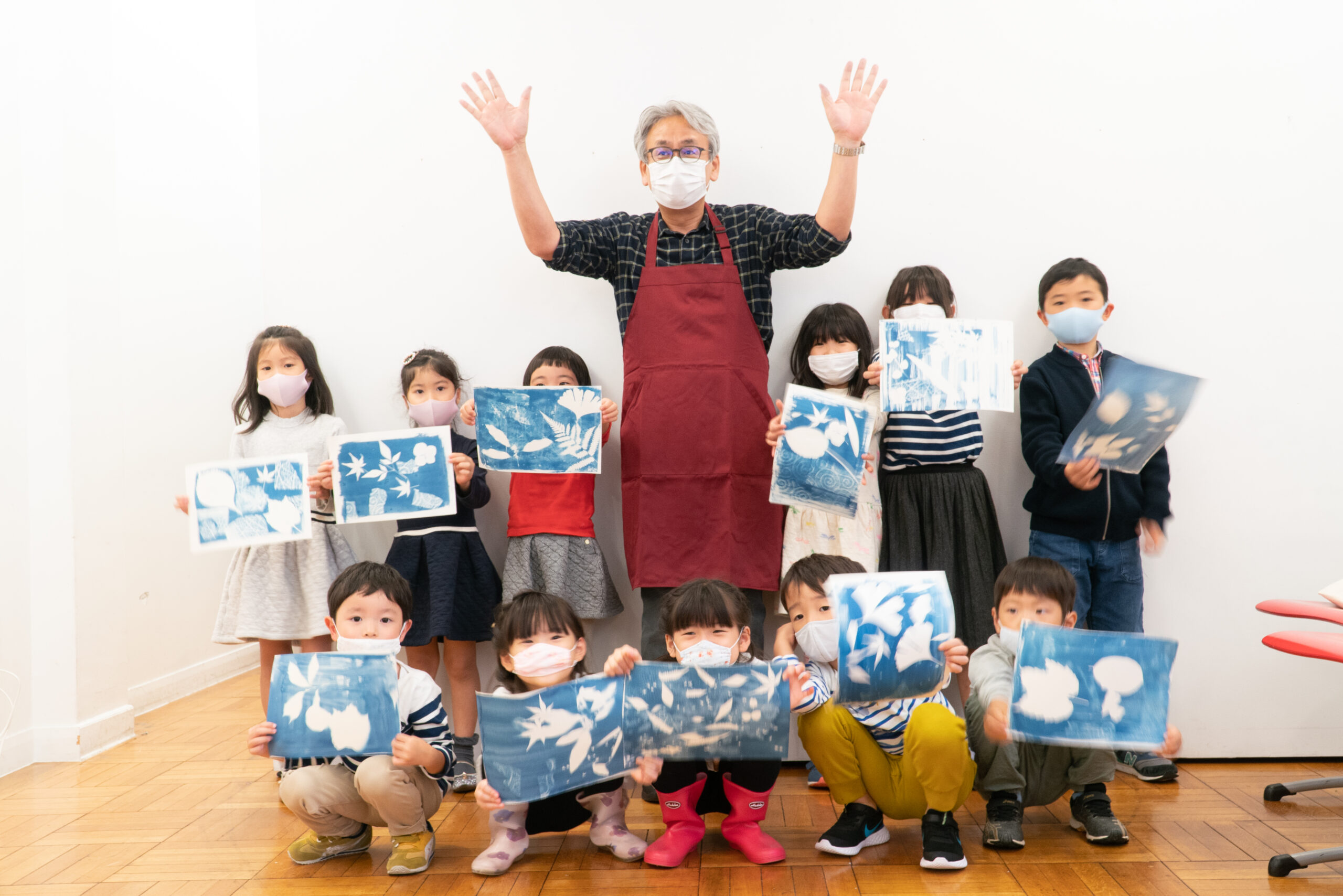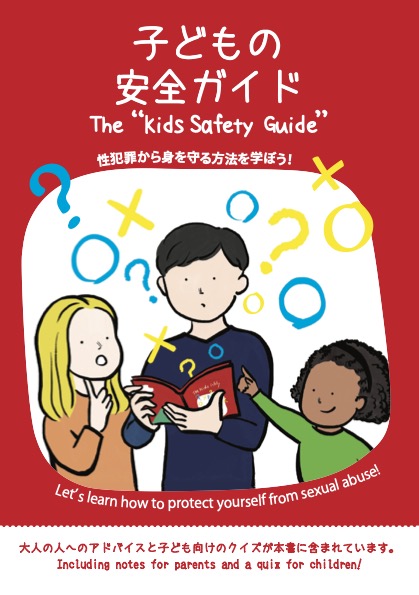 Kids Safety Guide
Yingfei Liang reveals in her exhibition "Beneath the Scars," the reality of the damage caused by sexual abuse.Let's look at the Kids Safety Guide: You can get one from the exhibition or in our information center for free! It includes a quiz for kids where you will find out if you know how to avoid dangerous situations.
School Tour(For elementary school and junior high school)
KYOTOGRAPHIE offers to the school, free guided exhibition tours to selected venues.
Language Available: English, Japanese, French.
Please contact us in advance to make a reservation :
kidsprogram@2021.kyotographie.jp
KYOTOGRAPHIE
School Competition 2021
KYOTOGRAPHIE Kids Competition Exhibition 2021
"ECHO, Let's look at the traces we leave and the echoes in our world."
Venue: the former welfare center of the Kyoto Chuo Shinkin Bank 3F Hall
600-8219 Shichijo-dori Karasuma Nishiiri113, Nakai-cho, Shimogyo-ku, Kyoto-shi, Kyoto

Date: 9/17 - 10/18. 10:00 - 18:00

Closed 9/27, 10/4, 10/11
free entry
"ECHO, Let's look at the traces we leave and the echoes in our world."
The KYOTOGRAPHIE School Competition 2021 was open to all schools in Kansai, and to students from grade 1 to 8.
After learning the base of photography using our school tutorial, children were invited to explore their own interpretation of the word «ECHO» in a photograph.
We received 463 pictures from local and international schools and selected 51 for the exhibition (1-4 in each class).

We want to express our deepest thanks to all the teachers who, despite the regulations and restrictions link to the sanitary situation, have continued to teach photography, making everything possible for their class to be part of the competition.
2021 Participating schools :
Doshisha International School Kyoto, Kyoto City Fukunishi Elementary School, Kyoto City Takakura Elementary School, Kyoto City Takenosato Elementary School, Kyoto International School, Kyoto City Shimei Elementary School, Lycée Français International de Kyoto, St. Agnes' Junior High School, Osaka International School , Osaka YMCA International School.

2021 Jury members :
Gisèle March, Art instructor (Doshisha International School Kyoto)
Jennifer Henbest de Calvillo, Visuel teacher (Osaka International School)
Hisao Kisanuki, Art teacher ( St. Agnes' Junior High School)
Tomie Noguchi: School principal, Ryoko Sakaguchi: Elementary school teacher (Kyoto City Takakura Elementary School)
The finalists of the Kids exhibition competition received from Arkema an original tote bag and a disposal camera, and the four winners were granted with swatch watches. In addition, all the finalists and winners received their print from the exhibition as well an award certificate from KYOTOGRAPHIE.
Naoko Sasaki, "untitled"

Lycée Francais International de Kyoto, grade 7
1st Prize
Hana Ueda " Life "

Kyoto City Fukunishi Elementary School, Grade 6
2nd Prize (tied)
Mao Oshita " Puddles and drops of water"

St. Agnes' Junior High School, Grade 7, Class 1
2nd Prize (tied)
Kenshiro Matsuda " The number of sorrows "

Kyoto City Takakura Elementary School, Grade 5, Class 4
3rd Prize
Photography Lesson Guide
写真レッスンガイド
KYOTOGRAPHIE developed a Photography lesson to guide teachers and support the introduction of photography in the classroom. Please download from the buttons.
KYOTOGRAPHIE Kids Channel
KYOTOGRAPHIE キッズチャンネル
Tutorial 1|Let's Create my Own Photobook with Origami.
Protective measures against the spread of COVID-19
新型コロナウイルス感染予防対策実施について
Measures to prevent the spread of COVID-19 are being taken in accordance with city, prefectural, and national guidelines.
All participants to the workshops are asked to wear a mask, practice thorough hand washing, undergo a temperature check, and maintain social distance upon entry to the festival.
Please refrain from attending if you are experiencing cold-like symptoms such as a fever or are feeling unwell.

We are limiting the capacity of each workshop according to space.

Each participant will be asked to leave their contact details.