Public Events
パブリックイベント
Atsunobu Katagiri in conversation with Norio Akasaka, Professor Folklore, Japanese Culture [JP]
Atsunobu Katagiri in conversation with Norio Akasaka, Professor Folklore, Japanese Culture [JP]
Date: 9/25 Time: 16:00-17:30
Venue: QUESTION building, 4F Community Steps
ONLINE & with limited live audience (QUESTION building, 4F Community Steps)
Please join Atsunobu Katagiri and Professor Folklore, Japanese Culture Norio Akasaka to discuss Katagiri's work shown in KYOTOGRAPHIE, learn more about the time between December 2013 and August 2014, when Katagiri was traveling Minamisoma—a small town in Fukushima Prefecture struck by the 2011 earthquake and nuclear disaster, we discover Katagiri's approach and the moments that moved him the most.

This event has limited booking space, so you will receive a confirmation email for your reservation.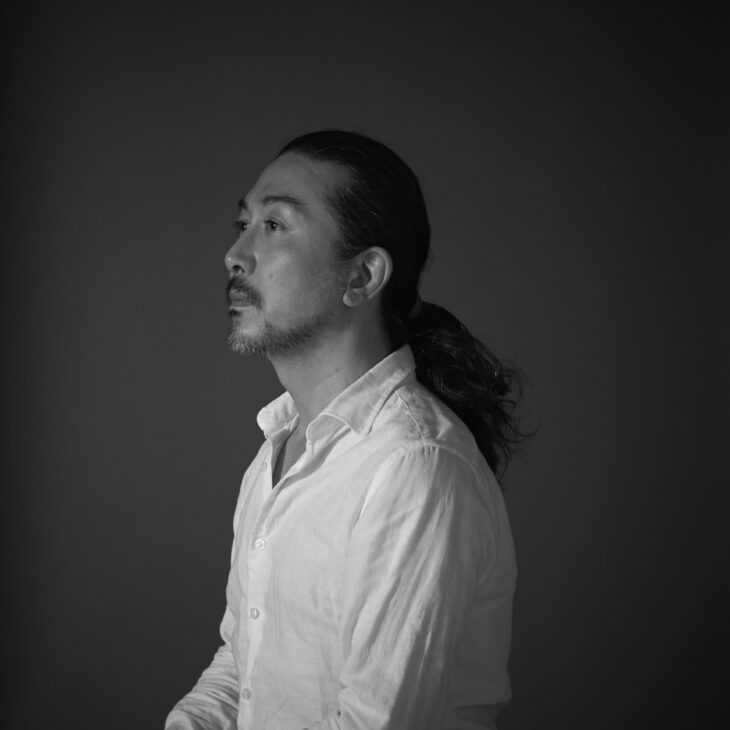 Atsunobu Katagiri

​​Born in Osaka in 1973. In 1997, Atsunobu Katagiri became head of the long-established Misasagi School of ikebana in Sakai, Osaka Prefecture. Katagiri's style ranges from traditional ikebana to contemporary artistic approaches, and he collaborates with artists from many different fields. In September 2013, two and a half years after the Great East Japan earthquake and nuclear accident, mizu-aoi, a rare flowering plant in the water hyacinth family designated a near-threatened (NT) species by the Ministry of the Environment, repopulated in the wake of the tsunami. Katagiri was invited to try using mizu-aoi in ikebana, and traveled to the city of Minami Soma, in Fukushima. There, in a landscape scarred by the tsunami but with signs of lives that had once been lived there, he created ikebana flower arrangements using mizu-aoi and other flowers blooming in the stricken area that were published as a photo book, Sacrifice—The Ikebana for Regeneration, Offered to the Future (Seigensha 2015). Katagiri has done numerous solo exhibitions, and recently collaborated with Van Cleef & Arpels on LIGHT OF FLOWERS—Hana no hikari (Daikanyama T-SITE GARDEN GALLERY 2021).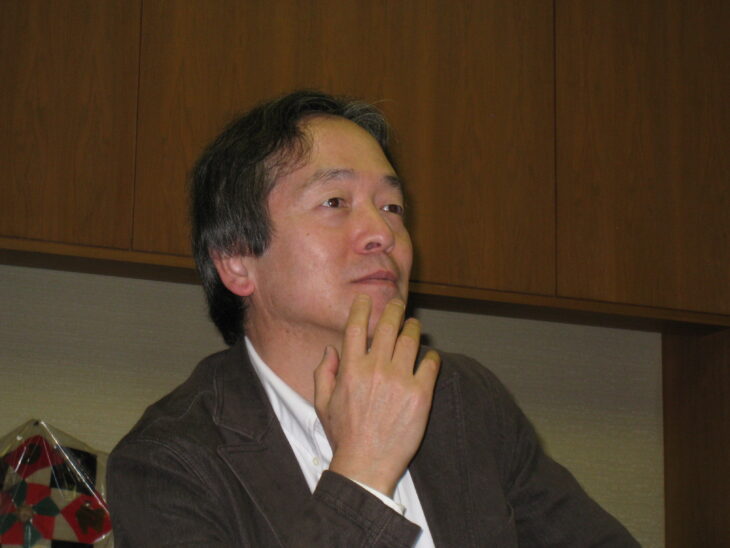 Norio Akasaka

Born in 1953. A graduate of the Faculty of Letters of University of Tokyo, Norio Akasaka is a folklore scholar. He is a Professor at Gakushuin University, and was Director of the Fukushima Prefectural Museum for 17 years, until March 2020. He is an advocate of Tohoku studies, and founder of the interdisciplinary research field known as "Tohoku-gaku" (Tohoku University of Art and Design, Tohoku Cultural Research Center 1999). He has explored Tohoku's cultural climate while continuing a journey of recording various aspects of the Tohoku region. In 2011, as co-chair of the "Fukushima Conference," he established a forum for discussion of Fukushima after the Great East Japan earthquake and tsunami and dissemination of information in Japan and abroad. Immediately after the earthquake he wrote a newspaper article titled "Is Tohoku still a colony?" and he continues to speak out from Fukushima on issues that Japanese society is grappling with. His major books [English translation of Japanese titles] include Thinking from March 11: "The Shape of this Country" (Shincho Sensho, 2012), Earthquake Thoughts (Fujiwara Shoten, 2014), Japan as Seen by Taro Okamoto (Iwanami Shoten, 2007), Eating / Intersecting / Killing (Iwanami Shoten 2017), and Nausika Thought: Apocalypse of the Valley of the Wind (Iwanami Shoten, 2019).
Recommended Events
おすすめのイベント