Public Events
パブリックイベント
Yuna Yagi in conversation with Toryo Ito, Vice Chief Monk of Ryusokuin Temple and Seiichiro Takeuchi, Exhibition Sceongrapher [JP]
Yuna Yagi in conversation with Toryo Ito, Vice Chief Monk of Ryusokuin Temple and Seiichiro Takeuchi, Exhibition Sceongrapher [JP]
Date: 9/20 Time: 10:30-11:30
Venue: Ryosokuin
LIVE with limited audience and recorded & uploaded

Join Yuna Yagi, Toryo Ito and Seiichiro Takeuchi in Ryosokuin to discuss the themes surrounding the exhibition, its design and Yagi's approach.

This event has limited booking space, so you will receive a confirmation email for your reservation.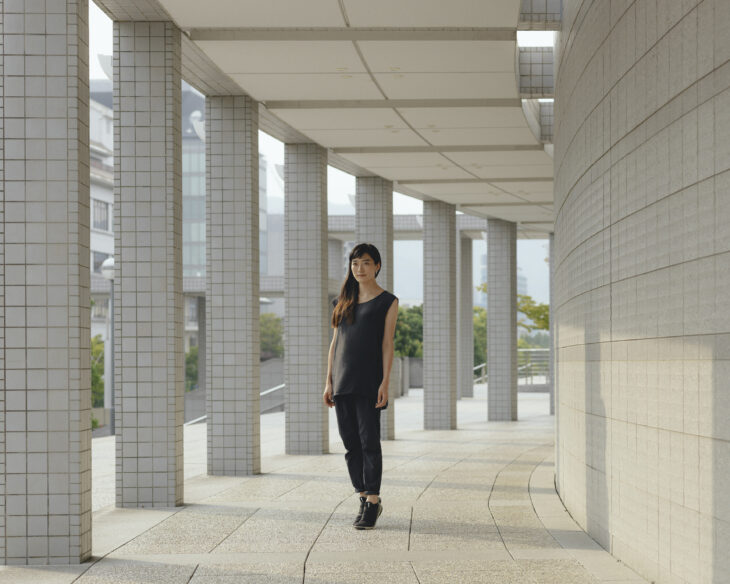 Yuna Yagi

Visual composite artist Yuna Yagi graduated with a degree in Architecture from Parsons School of Design, in New York, in 2004. After studying in Canada, New York, and Berlin, she is now based in Kyoto. She pursues the truth of things through the experience of "seeing," presenting both in Japan and overseas works and installations that make use of the sense of sight and various phenomena. Her recent works include the three-dimensional It's One World (2015), in which photos taken while traveling the world are bound in acrylic blocks; Collapsing World (2016), which applies algorithms to photos, distorting the images; Space For Prayer (2017), which considers the Japanese view of life and death from funeral halls in Japan; BLANC / BLACK (2019), on the theme of light and shadow; Landscape of Kishira, which captures nature where the virgin forest remains; and Viewpoint and Shape (2021), an architectural photograph made into a three-dimensional structure using acrylic and metal. In 2018, she held a solo exhibition, NOWHERE, at the Pola Museum Annex in Ginza. Yagi won the KYOTOGRAPHIE Hasselblad International Portfolio Review Prize in 2016. She exhibited at the international contemporary photo art fair FOTOFEVER in Paris in 2017 as an invited artist, and was nominated for the FOTOFEVER 2019 Eberhard Award.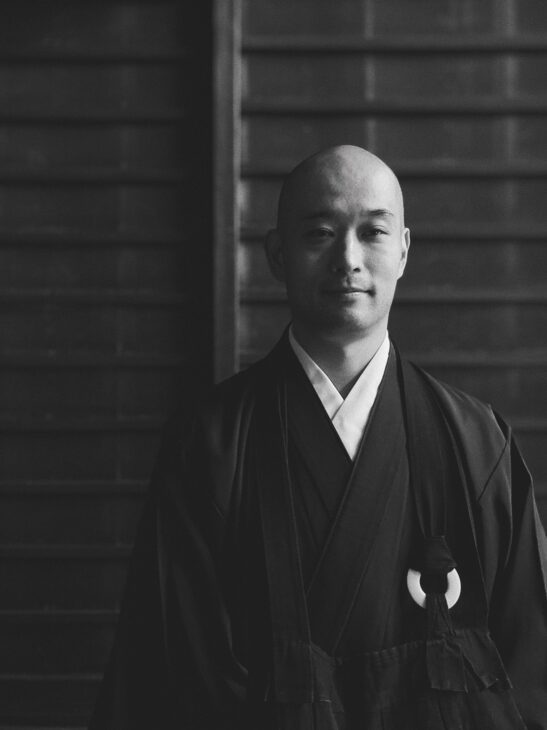 Toryo Itoh

Deputy Chief Priest, Ryosokuin, Kenninji-ha, Rinzai Sect Born in 1980, Itoh trained as a priest at Kenninji Temple and has taught zazen at Ryōsokuin for 15 years. His work transcends the boundaries between disciplines, focusing on art to connect the contemporary and the traditional. He is active in the international community, holding Zen seminars at Facebook's headquarters in the US, and has taught in France, Germany and Denmark. In April 2020, he launched the global meditation community "雲是 Cloud Sitting / A Global Meditation Experiment", and released InTrip, an app for incorporating Zen into daily life, the following July. He is also a wellbeing mentor for various overseas companies and an executive coach for several Japanese companies. He is the author of the book "Monday Meditation - A new habit for the beginning of the week that will make your head and mind lighter" (Ascom).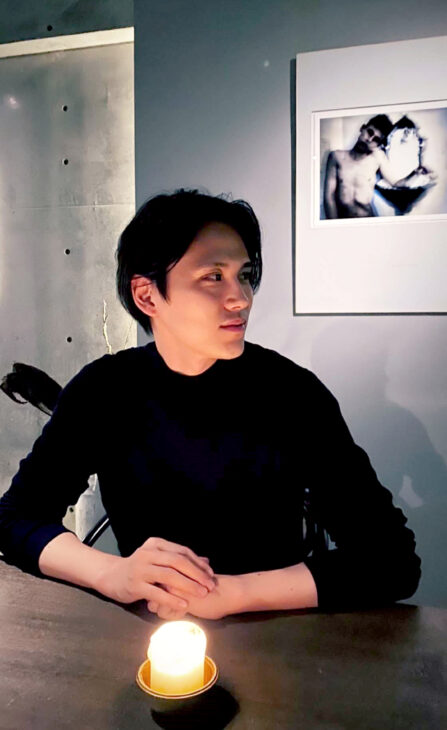 Seiichiro Takeuchi

Architect (First Class Grade in Japan registered no. 359020) 1983: born in Tokyo
2006: University of Tokyo, Bachelor of Architecture 2006-2016: Tadao Ando Architect & Associates 2016: Established seiichiro takeuchi architects Based in Kyoto, engaged in design projects for new developments and renovations; house, second house, hotel, etc in Tokyo. Karuizawa, Kyoto, etc. Also participating projects for scenography, making design concept for street developments . 2018:  Renovation of Kyoto Traditional Townhouse
"residence jo mibubanba" (7th kyoto architecture award,encouragement award) 
 2019:  Art Collector's Hotel "node hotel"
Installation "Thousand Prayer" Installation, Lexus New Takumi Project KYOTO Connection" 
 2020:  Scenography "Inside of Buddha's eyelids" KYOTOGRAPHIE 2020 Kyoto International Photography Festival 

Recommended Events
おすすめのイベント