Public Events
パブリックイベント
3.11 A Sense of Home (2012)

 followed by a moment with Naomi Kawase [JP] [Movie: ENG&JP subtitles. Languages: Japanese, Spanish, French, English, Chinese, Korean, Thai
]
3.11 A Sense of Home (2012)

 followed by a moment with Naomi Kawase [JP] [Movie: ENG&JP subtitles. Languages: Japanese, Spanish, French, English, Chinese, Korean, Thai
]
Date: 10/9 Time: 18:00 - 20:00
Length: 75 minutes + talk
Venue: QUESTION
In memory of the Japanese earthquake on 3.11, each director presents a 3 minute and 11-second short film in tribute to those who were lost that day.
*Please note this event is not shown at cinema quality.

Directors:

Ariel Rotter
Isaki Lacuesta

Apichatong Weerasethakul

Jia Zhangke
Catherine Cadou

Kaori Momoi

Shunji Dodo

Jonas Mekas

Kazuhiro Soda

Zhao Ye

Takushi Nishinaka

Wisut Ponnimit
Leslie Kee

Bong Joon-Ho

Kim So Yong

Toyoko Yamasaki
Naguib Razak

Pedro Gonzalez Rubio

Paty Smith/Steven Sebring

Victor Erice

Naomi Kawase

This event has limited booking space, so you will receive a confirmation email for
your reservation.

About the Nara International Film Festival
In 2010, on the 1300th anniversary of the founding of Nara's Heijo-kyo as Japan's capital, the Nara International Film Festival was launched with filmmaker Naomi Kawase as its executive director.
In addition to organising and running the biennial film festival, Nara International Film Festival is also involved in several other projects to promote the appeal of film, such as "NARAtive", a project to make films in Nara with upcoming directors from both Japan and abroad, workshops with children and overseas students, and the "Nara Cinematheque", a mobile cinema in Nara City.
The "Nara International Film Festival for Youth 2021" will be held this year from the 18th of September (Sat) till the 20th of September (Mon).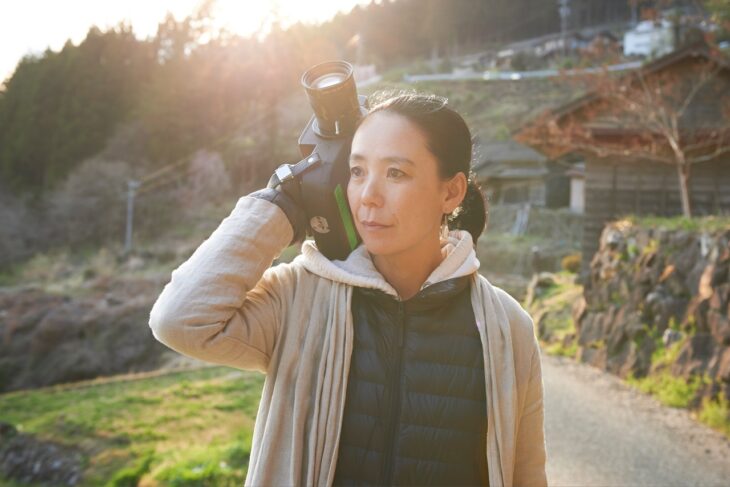 Kawase Naomi・Filmmaker

Her consistent pursuit of "reality" that transcends the realms of documentary and fiction has won her acclaim both at home and abroad, including at the Cannes Film Festival. Her representative works include "Suzaku", "The Mourning Forest", "The Second Window", "An", "Light", "The Morning Comes". Along with expanding her activities as a director, she has also established the "Nara International Film Festival" in her hometown Nara, and is making efforts to nurture young filmmakers. She is also the official film director of the Tokyo 2020 Olympic Games, the producer of the theme project for the Osaka-Kansai Expo 2025 (while also serving as a senior advisor), and the president of the Japanese Women's Basketball League. She has one child and enjoys growing vegetables and rice in her garden.
Recommended Events
おすすめのイベント