Exhibitions
展示情報
8
Chikuunsai IV Tanabe
ECHO of 2011: 5 Exhibitions

STAND
supported by LOEWE FOUNDATION
Nijo-jo Castle Ninomaru Palace Okiyodokoro Kitchen
[Open from 9/23 (Thursday/Public Holiday)]
9:30–17:00 | Closed: 9/18-22, 29, 10/6, 13
* Entrance to Nijo-jo Castle is open until 16:00

Adult ¥1,400
Students ¥1,000 (Please present your student ID)

* Nijo-jo Castle entry fee is not included. Must be paid in addition (¥620).
* [For visitors in wheelchairs] The staircase at the exhibition space entrance is dangerous to access in a wheelchair. From outside you can view parts of the interior room through the door. However, in the case of bad weather, it may not be possible to view.
Ten years have passed since the Great East Japan Earthquake and tsunami struck Japan in 2011. These events and the subsequent nuclear disaster are still affecting Japan today. People are struggling to recover and many of the challenges they faced are unabating. These five exhibitions share some of the important stories about and coming from this tragedy.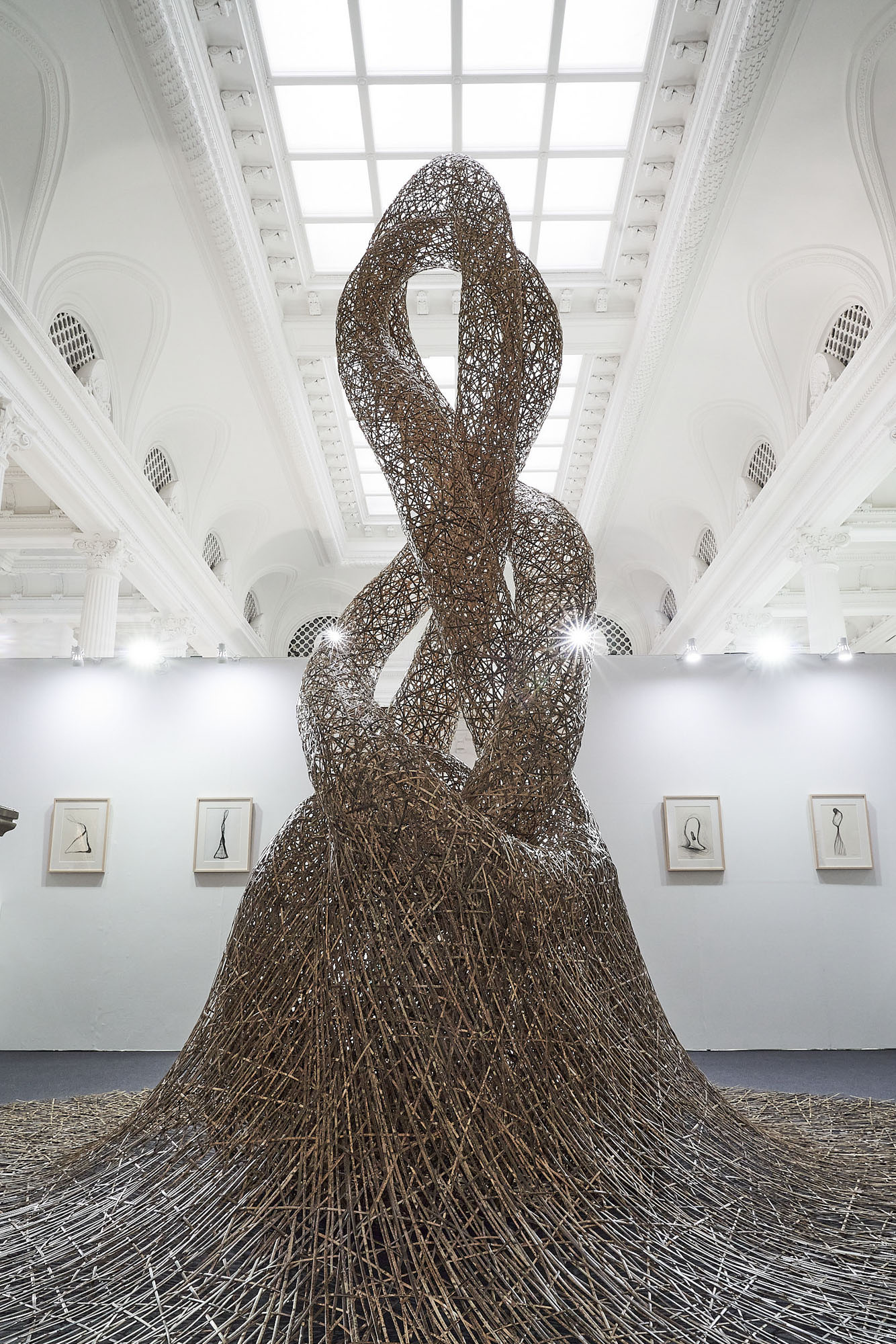 Chikuunsai IV Tanabe, Connection- INFINITY, Art KYOTO 2020, Kyoto National Museum, Japan Photo by Tadayuki Minamoto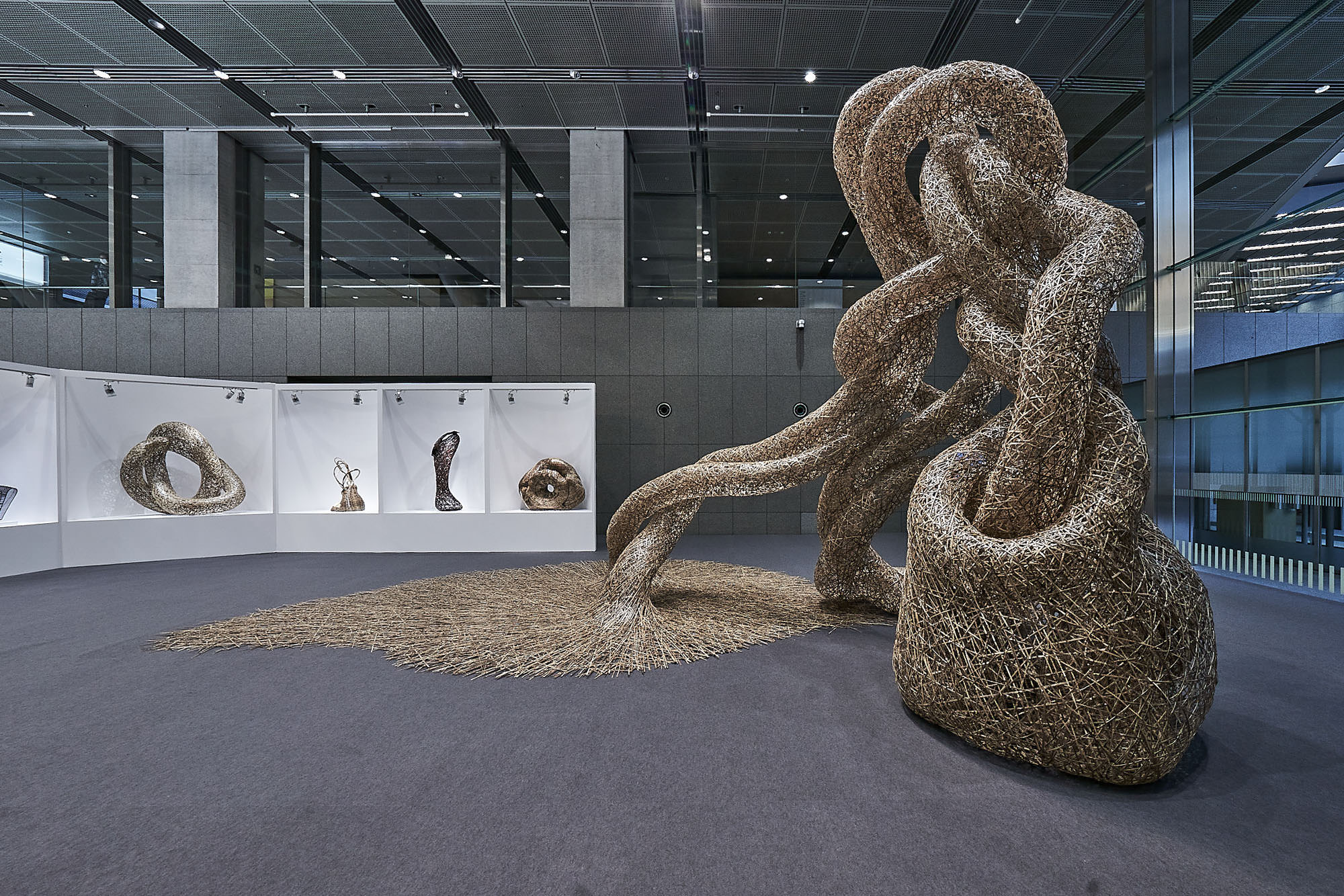 Chikuunsai IV Tanabe, STAND, ART FAIRTOKYO 2021, Tokyo International Forum, 2021 Photo by Tadayuki Minamoto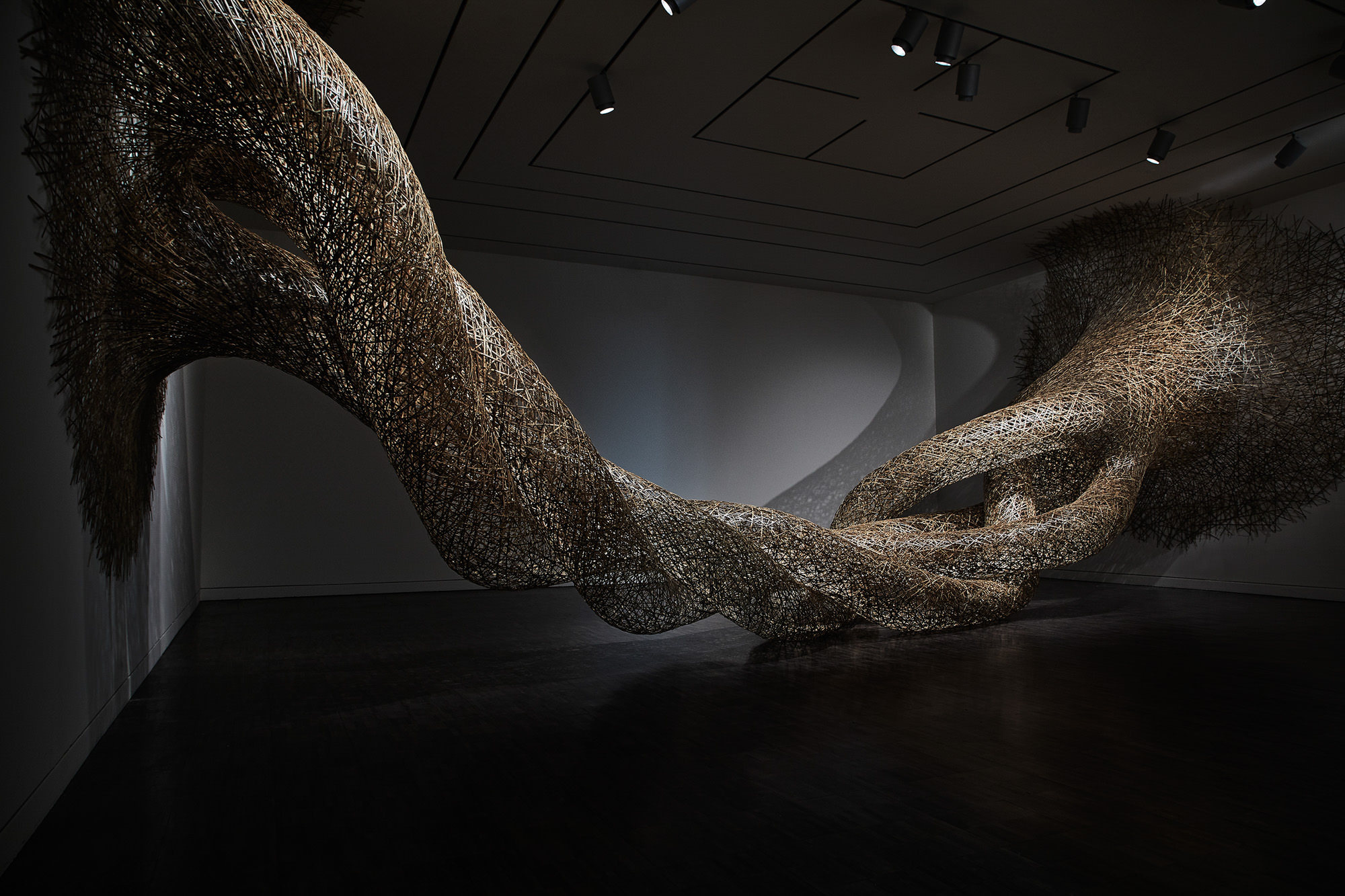 Chikuunsai IV Tanabe, Connection, The Asian Art Museum of San Francisco, USA, 2019 Photo by Tadayuki Minamoto
Born in Sakai, Osaka, the second son of third-generation bamboo artist Tanabe Chikuunsai. Graduated from the Department of Sculpture, Faculty of Aesthetics, Tokyo University of the Arts, Chikuunsai returned to his parents' home in Sakai where he worked hard to master bamboo arts under his father Chikuunsai. In 2001, he was invited to exhibit his works at the Philadelphia Museum of Art Craft Show in the United States. He subsequently held exhibitions around the world, including at Boston's Museum of Fine Arts, the British Museum, the Guimet Museum of Asian Arts in France, and the Metropolitan Museum of Art, New York.
Based on the idea that "tradition is a challenge," he continues to produce works with traditional objects such as flower basket and tea utensils while also creating installations using bamboo and contemporary objects. His installations in exhibition spaces throughout the world open up new possibilities for bamboo arts.
Warning
: Use of undefined constant php - assumed 'php' (this will throw an Error in a future version of PHP) in
/home/kgvr/kyotographie.jp/public_html/2021.kyotographie.jp/wp-content/themes/theme_2019/single-exhibitions-en.php
on line
207
Access
アクセス
Nijo-jo Castle

541, Nijojo-cho, Nijo-dori Horikawa Nishi-iru, Nakagyo-ku, Kyoto
Subway Tozai Line "Nijojo-mae" station. 5 min on foot from Exit 1