Exhibitions
展示情報
5
Atsunobu Katagiri
ECHO of 2011: 5 Exhibitions

Sacrifice
Nijo-jo Castle Ninomaru Palace Daidokoro Kitchen
[Open from 9/23 (Thursday/Public Holiday)]
9:30–17:00 | Closed: 9/18-22, 29, 10/6, 13
* Entrance to Nijo-jo Castle is open until 16:00



Adult ¥1,400
Students ¥1,000 (Please present your student ID)

* Nijo-jo Castle entry fee is not included. Must be paid in addition (¥620).
* [For visitors in wheelchairs] Due to the dangerous stone stairs leading to the exhibition hall, visitors in wheelchairs, unfortunately, cannot visit the exhibition.
Ten years have passed since the Great East Japan Earthquake and tsunami struck Japan in 2011. These events and the subsequent nuclear disaster are still affecting Japan today. People are struggling to recover and many of the challenges they faced are unabating. These five exhibitions share some of the important stories about and coming from this tragedy.
Atsunobu Katagiri, Sarcrifice, 2014 ©️ Atsunobu Katagiri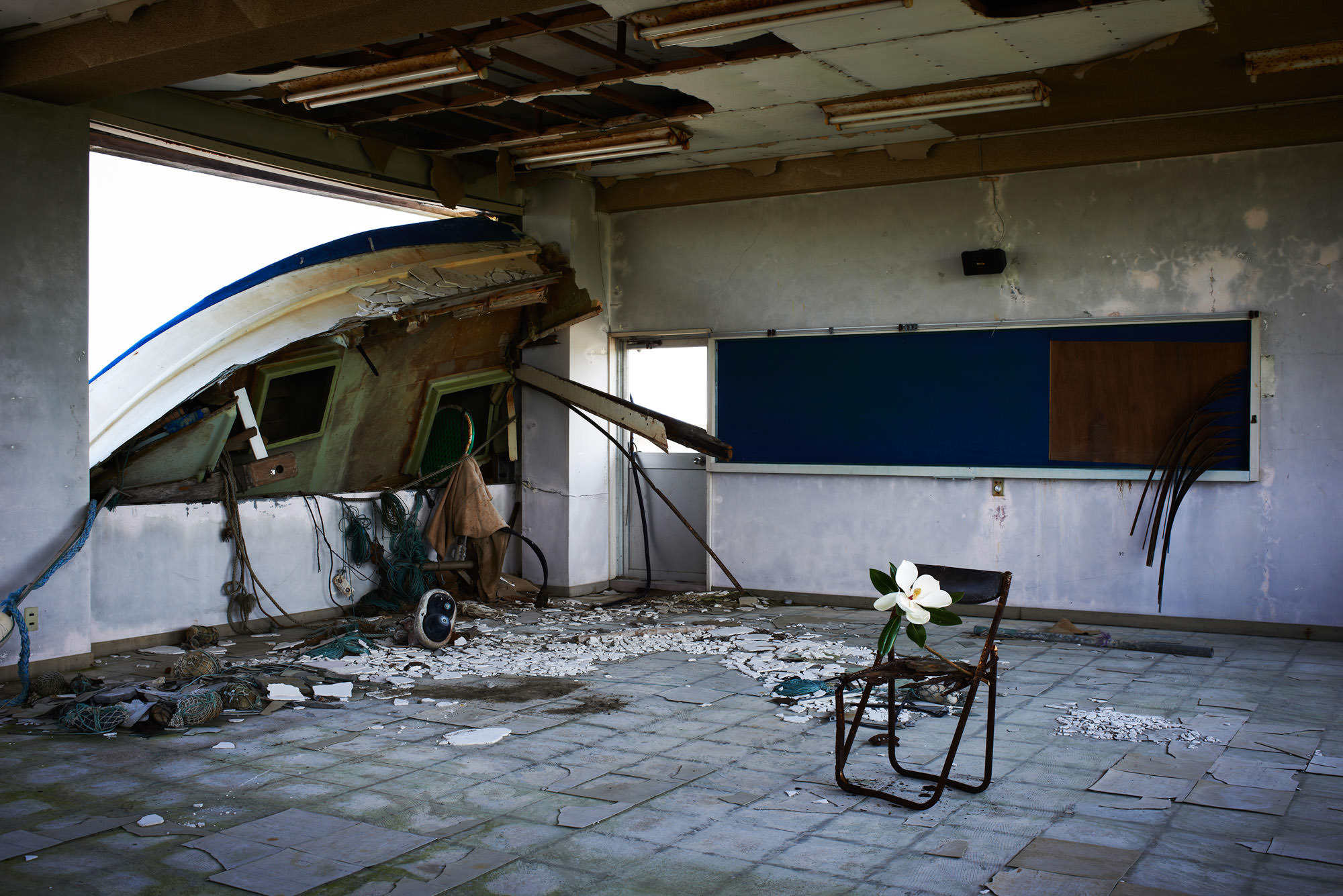 Atsunobu Katagiri, Sarcrifice, 2014 ©️ Atsunobu Katagiri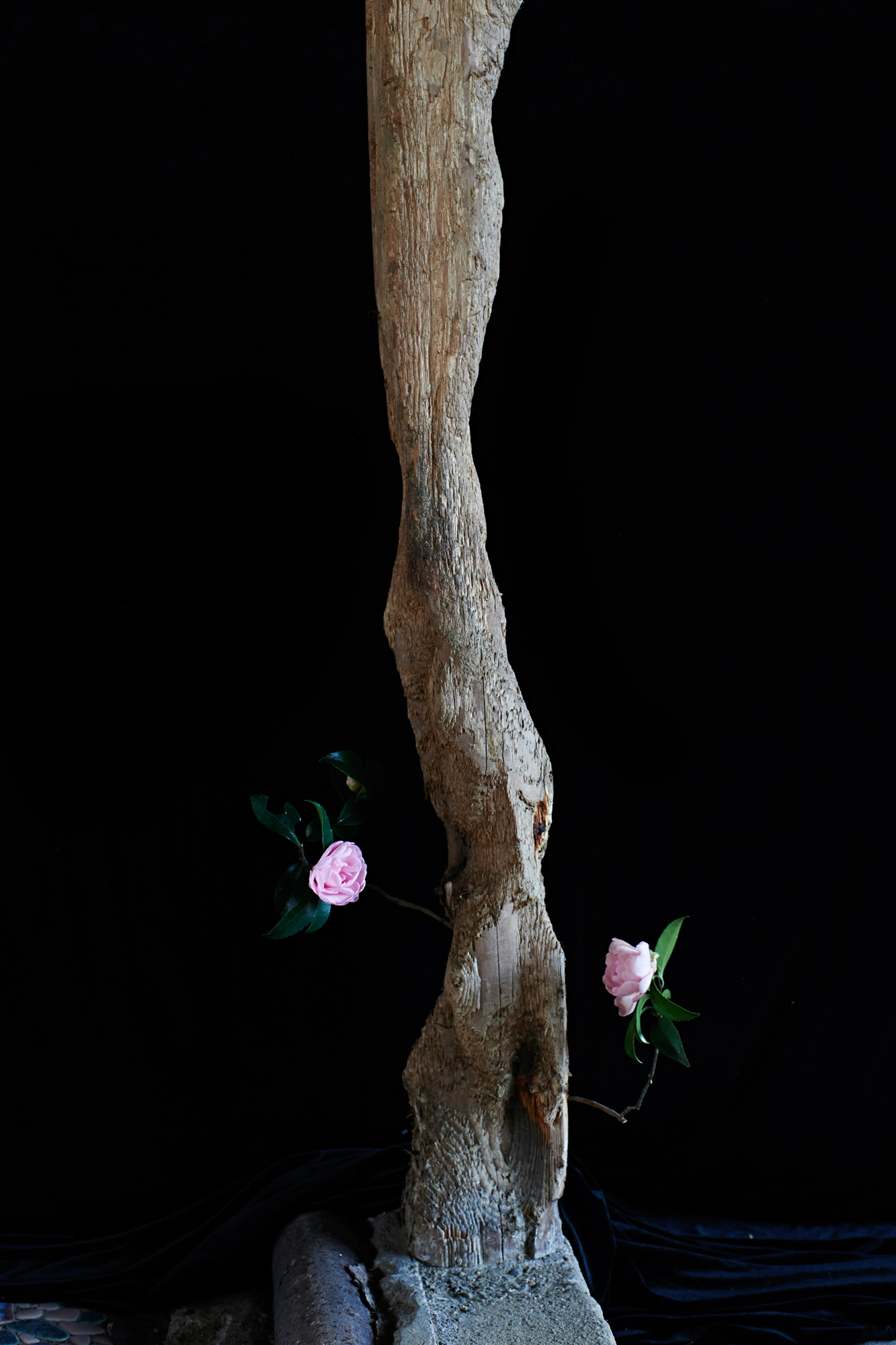 Atsunobu Katagiri, Sarcrifice, 2020 ©️ Atsunobu Katagiri
Born in Osaka in 1973. Ikebana artist. In 1997, at the age of twenty-four, Katagiri became head of the long-established Misasagi School of ikebana in Sakai, Osaka Prefecture. Katagiri's style ranges from traditional ikebana to contemporary artistic approaches, and he collaborates with artists from many different fields.
In 2013-14, Katagiri moved for a year to Minami-Soma in Fukushima Prefecture, where he walked in places deeply scarred by the Great East Japan earthquake and tsunami, single-mindedly creating flower arrangement from what he found growing there. These he turned into a photo book called "Sacrifice—The Ikebana of Regeneration, Offered to the Future." In the winter of 2020 he returned to Fukushima to photograph pillars of a barn that had been chewed on by cows left behind to starve to death when their owner was forced to evacuate due to the nuclear accident. Photographs from this series and from "Sacrifice" will be exhibited in KYOTOGRAPHIE 2021, along with his ikebana flower arrangements.
Warning
: Use of undefined constant php - assumed 'php' (this will throw an Error in a future version of PHP) in
/home/kgvr/kyotographie.jp/public_html/2021.kyotographie.jp/wp-content/themes/theme_2019/single-exhibitions-en.php
on line
207
Access
アクセス
Nijo-jo Castle

541, Nijojo-cho, Nijo-dori Horikawa Nishi-iru, Nakagyo-ku, Kyoto
Subway Tozai Line "Nijojo-mae" station. 5 min on foot from Exit 1